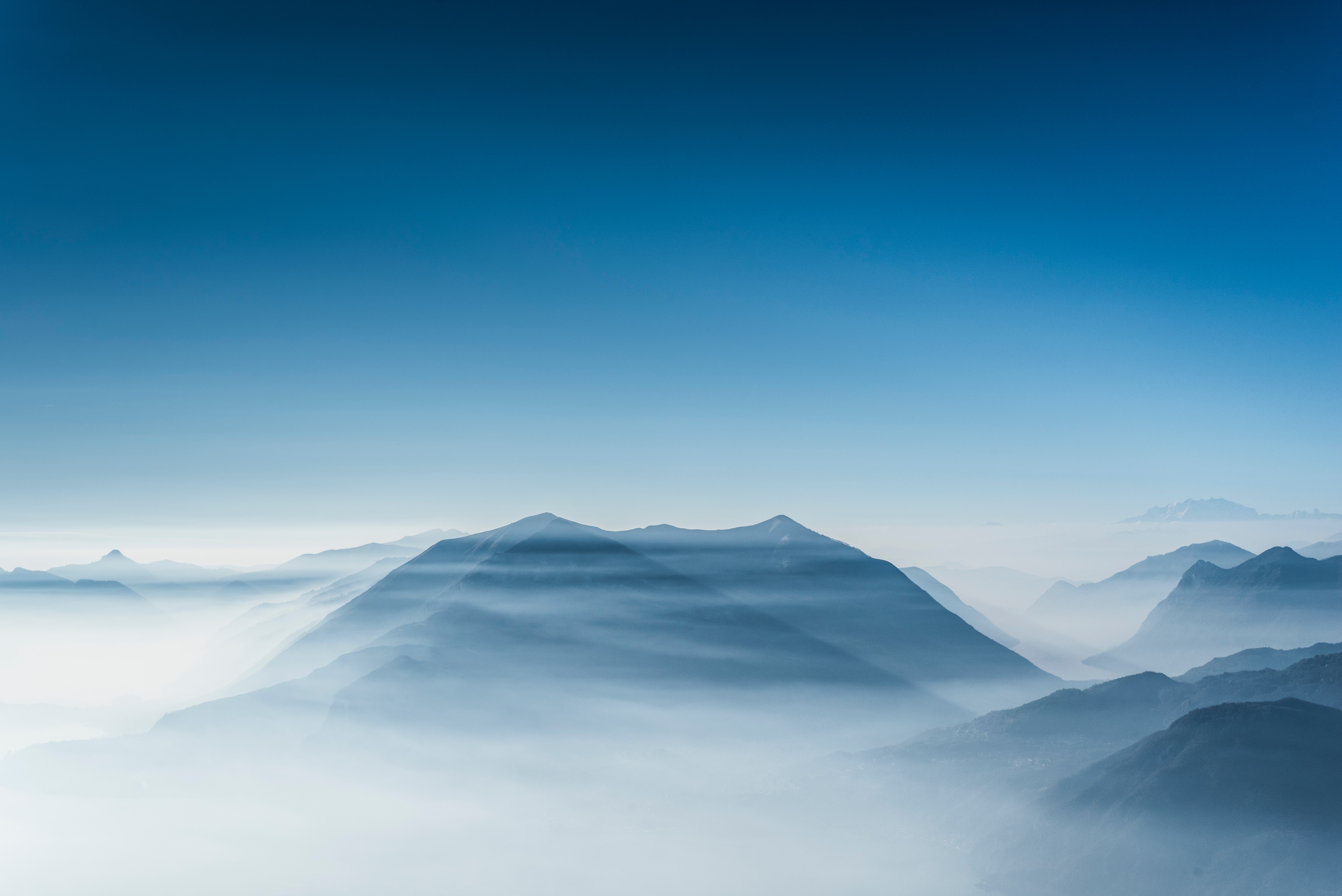 Offering tutoring from Kindergarten to Gr 12 in all subject areas in both French
and
English.
"As an educator and mother, I understand the challenges children face today both inside the classroom and working at home. Learning should be a fun experience that engages the student, parents and the teacher. At Tutor Minds, I believe that every child has the potential to thrive and find success in their educational journey. With tailored lessons for students, teachers that care and the understanding that no two kids paths are alike, we will help your child reach their full potential."


Lisa MacPherson




Founder/CEO
At Tutor Minds we believe that every child is unique, capable, and deserves the opportunity to reach their full potential. We want to empower your child with the tools necessary to find their own way, not only in the subject they need most assistance with, but to continue in their studies and know that they have the ability to thrive.

The last few years have been difficult for all in different ways. One of the greatest struggles that families faced was the gap in learning when there was a shift from in-person to online. Many children found this challenging; expectedly so. Tutor Minds was conceived out of Lisa's love of teaching and deep rooted desire to help others. No stranger to the tutoring world, Lisa has been a tutor for more than 10 years. She is also a professional, certified teacher for Edmonton Catholic schools for over 8 years.

Despite these recent challenges, Lisa believes in creating meaningful relationships with students and families, and providing impactful lessons within a caring learning environment. When children feel safe, cared for, listened to and know that we are committed to seeing them succeed, they will find their personal success.
As a mother, educator and someone who wants to impel students to love learning, Lisa's passion, positive attitude and commitment is the driving force at Tutor Minds. An award winner for Best Teacher, Lisa takes this to heart. Lisa is driven by integrity, compassion, focus and a commitment to student learning and prosperity. With her extensive experience, she has strong problem solving skills needed to assess each families needs individually and communicate with them the most impactful plans to increase their child achievement. We understand there are options for you, but know that by choosing Tutor Minds, your child's learning and growth is our top priority.
Thank you for entrusting Tutor Minds and giving us the privilege to help your child navigate their educational journey.
Lisa MacPherson Founder/CEO
Our sessions are professional, tailored to suit your child's needs and follow the curriculum outlined with Alberta education curriculum and program of studies. We offer tutoring services in both English and French for all subject areas from Kindergarten to Grade 12. After a comprehensive analysis of your child's learning needs, we combine what they need to be learning according to their respective grade level, with fun and engaging lessons.

We want your child to feel successful, while also to be challenged to learn in the areas that they find difficult and require the most help. Therefor, each session is customized to achieve these goals.

Prices are as follows and include all personalized lessons.
Option 1: Kindergarten to Grade 9
One on one Online
English Or French
30 min: $25 45 min: $35
60 min: $40 90 min: $65
​
​
Option 2: Kindergarten to Grade 9
One on one In-Person
English Or French
​
30 min: $30 45 min: $40
60 min: $45 90 min: $75
​
​
Option 3: Grade 10-12
One on one Online
English Or French
45 min: $45
60 min: $50
90 min: $75
​
​
Option 4: Grade 10-12
One on one In-Person
English Or French
45 min: $50
60 min: $55
90 min: $85
​
Contact Tutor Minds today to book your session and start your learning journey with us!
"Lisa, she is AMAZING! So kind and wonderful. Jack loved her. Thank you!" -Amy W.
"Thank you Lisa for being a compassionate and caring teacher. My child loves you and has learned so much though your teaching! Highly recommend." - Anna F.
"He enjoyed his session, he was in a really good mood after and seemed to have fun during it. Kennedy is great! Thank you so much!!" -Christina B.
"Tony is great and Hudson has really enjoyed learning and reading with him so far. He loves the different techniques, and we look forward to next Monday. Thanks so much!"
-Gloriana F.
"Oh my God Lisa, this is so much fun. My son is enjoying this. I'm so very happy."-Rohini K.
"It was great! He really seemed happy to work with her. Glad we found your services!!!"-Stephanie B.
"Hi Lisa
The first session was great. Heidi is amazing and Paige really enjoyed working with her and is looking forward to more. Thank you again for setting us up with Heidi."-Deanna H.
"We are quite sure it's going to be a great experience! Kennedy really enjoyed her first session and is already looking forward to the next.
I am excited for this, because I think it will build some confidence and she can feel a little more comfortable starting with a new teacher and a new school.
Thanks for following up! We appreciate your messages." Christy M,
"Emersyn's first class went awesome! I also quite appreciated her wanting to meet me at the beginning and then go over everything at the end! (Bonus points haha) All great things and we are looking forward to next week! Thank you again, so much!"-Haley F.
FREQUENTLY ASKED QUESTIONS
What can I expect from a tutoring session?
We will conduct a comprehensive analysis of your child's learning needs to create professional tutoring session that suit your child. For each tutoring session we can either work on homework your child has to complete for class and needs assistance, or we will create a lesson for your child based on the subject, and following the Alberta curriculum guidelines to help them gain a better understanding and in their studies. You can expect a fun, engaging lesson for your child, providing them with the support they need. We aim to help your child find success and growth in the areas they find most challenging and feel confident in their work.
Once we know the subject(s) that your child needs support with, we will match them with a tutor who can best assist them. Our tutors are certified teachers, student teachers or advanced students who enjoy working with students and have a comprehensive knowledge of the subject they are tutoring. All material is curated to suit your child's needs.
What is the difference between online and
in-person tutoring?
Regardless if you are online or in-person, all lessons are tailored to fit your child's needs and ensure they find the most growth and success. Student and tutor will meet at the designated time and be ready to go with all necessary materials for the session; whether that be homework your child needs to work on or lessons that we will have prepared for your child. For in-person, if you are comfortable, our tutors will come to your home to make it convenient for you. If you prefer to meet in a public place, such as a library, we are happy to accommodate your needs and comfort level. For online, we ask that you have a good connection to log in remotely and that your child has a comfortable study space in their home, where they can remain focused and on task for the session. Whatever works better for your family, we are able to accommodate you so that your child can have a positive and fun learning experience.
Do I have to pre-register or how am I billed?
We ask that you let us know what time/days are best for you so that we can coordinate our tutors. You do not need to sign a contract or commit to any specific length of time. If you know in advance that you would like to have weekly ongoing sessions, we are happy to block that time for you and set it up accordingly. We do find that this option is most beneficial for children. Furthermore, if your child has exams coming up and you wish to add a session, we can also provide you with with additional sessions within a weekly time period. Regardless, you are required to pre-pay for your session(s) however, you can decide how you would like to be billed; be it weekly, bi-weekly or monthly for the sessions. Whichever is most continent for you. If something comes up and your child has to miss a session, a credit will be applied to your next session and will be credited before you make your next pre-payment.
Can I switch time, subject or tutoring service I need as my needs change?
We prefer that you set up a set time and day of the week that works best for you and for your tutor. Our tutors are teachers, university or advanced students and it's best for them to have a set schedule. We also find this is most beneficial for children to have routine of knowing when they are working with their tutor. Tutor and students get to know each other and build a relationship. So, it's best if they know when they are meeting and are prepared to work together weekly. We do understand that things can change and needs can change as well. We will do our best to try to accommodate you and your child if you need more sessions per week or if you need to change your time. During the school year, if you find that your child has other or additional subject that they now need support with, we can consequently adapt and customize the sessions as needed.
​